Cultural summer in Upper Austria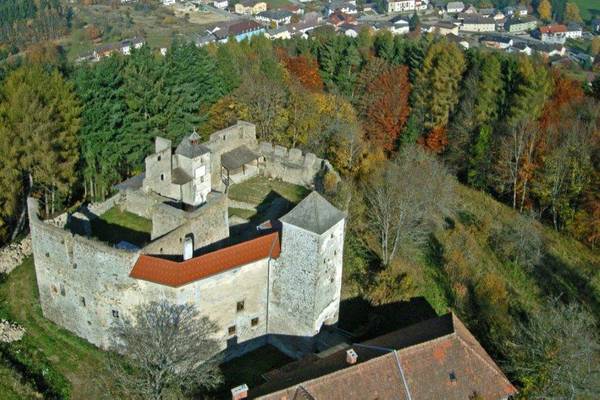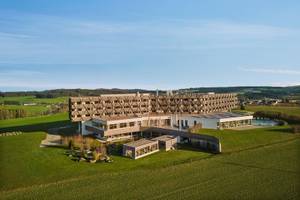 Description
The play "Lumpazivagabundus oder das liederliche Kleeblatt" was first performed on April 11, 1833. Like most of Nestroy's works, this piece is a successful mixture of "healthy humor" and a striking pinch of the "seriousness of life".
The work is a magic farce with song in three acts, which describes the lives of three journeymen who are bestowed the great fortune in a showdown between Fortuna and the love fairy Amorosa. Two of the three boys first trample happiness with their feet and then throw it out the window, but since true love ultimately wins, the evil, seductive "spirit of misfortune" that has befallen the boys can be banished and Amorosa triumphs.

Price in a double room per person/package: EUR 373,-
Price double room single use: EUR 473,-

Code: OBBLFA2 DU H / DX H

Dates:
Thursday, 13.7.2023
Saturday 15 July 2023
Thursday 7/20/2023
Saturday 29 July 2023
Thursday 8/3/2023
Friday 8/4/2023
Saturday 5 August 2023

Important information:
The festival only takes place when the weather is nice. If the weather is bad, the ticket price will be refunded in the form of a voucher (EUR 22,-) during your stay. The voucher can be used for spa treatments or the room bill.
Included services
2 nights in a Superior double room or Superior single room in the Falkensteiner Hotel Mühlviertel
daily catering: Mühlviertler breakfast experience, pleasure snack, varied feel-good dinner with regional specialties, range of drinks are included all day
1 x ticket to the Castle Festival in Reichenau in the Mühlviertel: The evil spirit of the Lumpazivagabundus (free choice of seats)
1 x transfer from the hotel to the castle festival and back (shared taxi)
use of the 2,500m² Acquapura Natur Spa with spacious water worlds, sauna areas and newly designed oases of peace to feel good
unlimited free green fees at the GC Mühlviertel St. Oswald during the golf season
Available in the following hotels
★★★★
FALKENSTEINER GENUSS & WOHLFÜHLHOTEL MÜHLVIERTEL **** Superior
Bad Leonfelden
Nature. Enjoyment. Energy.
extensively renovated in winter 2023
Adults only wellness hotel in picturesque Upper Austria
Acquapura Spa on 2,500m²
exquisite range of wellness treatments
varied SPA active programs